For the 40ies anniversary, after a fresh coat of paint for all rooms, a new design of HÎNBÛN's website has its turn.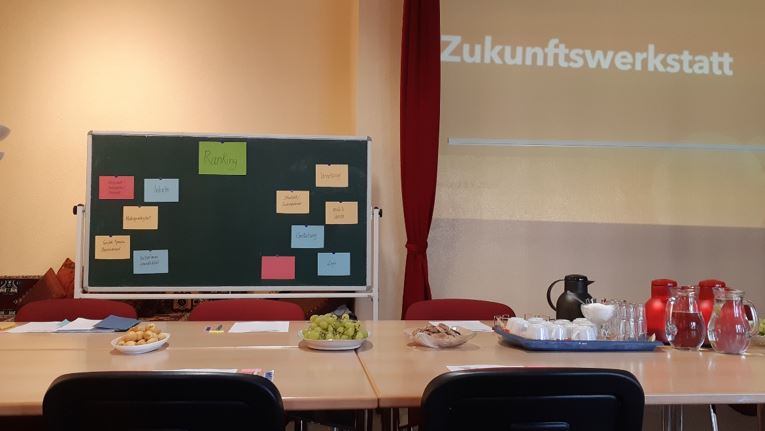 But how can a virtual HÎNBÛN look like? Together with longtime visitors many ideas were developed with support of Stefanie Voss, communication designer.
HÎNBÛN stands vor low-threshold offers and consultation of all visitors in their native language. That's how the website needs to be created- multilingual, female, easy to understand and with easy options for getting into contact.
In 1981 HÎNBÛN was created as project for Kurdish immigrants. To remain faithful to these roots and our logo the website should be gleaming in the colours of Kurdistan: red, green, yellow and white. Furthermore, HÎNBÛN will be active on Facebook and YouTube in the future.